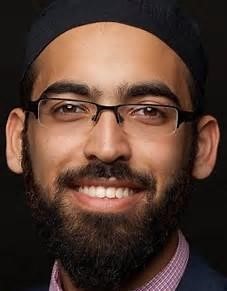 21 Oct

MAPS hires Ustadh Adam Jamal Executive Director Youth, Education and Assistant Imam

Assalamu Alaykum / Peace be upon you

Dear MAPS Community,

Milestones mark defining moments on a journey.  Milestones not only remind us of the path we have trodden but set us on our future course. Â I am very excited to announce another wonderful milestone on the MAPS journey.  We have hired  Ustadh Adam Jamal as full-time Executive Director – Youth, Education and Assistant Imam.  Ustadh Adam joins us from Bayyinah Institute where he was the Dean of Arabic Programs.

MAPS Vision is "to inspire and foster a community that impacts the quality of life and spirituality for the individual, family and society guided by teachings of Quran and Sunnah."  To achieve this Vision, we aim for excellence in 4 areas and in the past 3 years, we have carefully and strategically developed these cornerstones: 

Outbound Good:
MAPS-MCRC runs countless programs assisting the needy in our area
MAPS-IOC presents Islam in its true light to our friends and neighbors 
Inbound Good:
MAPS-AMEN builds bridges with various faith and non-faith organizations 
Model Citizen:
MAPS-MCOC develops an identity that reflects our traditions, culture, art and history
MAPS-NOW beautifies our surroundings, parks and roadway 
Faith:
The "Faith" cornerstone is no doubt the most important cornerstone underpinning our Vision.  To further develop this cornerstone we took the most time and utmost care.  For the past 3 years, we have been seeking a leader who, along with Imam Joban, can elevate our community spiritually, can help us instill in our hearts the love and tranquility of deen and can endear us to the beauty and nobility of the Qur'an.  We talked to and sought counsel from Muslim leaders and Imams from all over the nation.  We invited over, vetted and interviewed many candidates.  We looked far and wide for a qualified person who would embody many characters: spiritual guide, proven track record, great references, well educated, good communicator, youth leader, social fit, adept at finding solutions to problems in our context, etc.  In addition, we needed somebody who would have the potential to both grow our community and grow with our community.  The search has been a long and challenging process but we insisted on taking time to find the right candidate.  By the grace of Allah, The Merciful, I can say with full confidence, that we have found the right candidate in Ustadh Adam Jamal!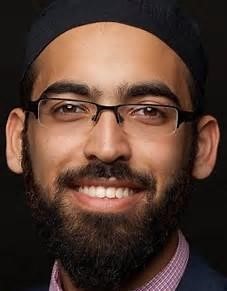 Ustadh Adam was born and raised in Houston, Texas.  From an early age he showed interest in Islam.  He started giving khutbahs to his fellow students while in high school.  After high school, he attended the JaÌ"mi'ah al-'Ilm wa al-Huda Dar al-Ulum in Blackburn, UK.  There he completed the first two years of the 'AÌ"lamiyyah course studying Hanafi fiqh, siÌ"rah, Arabic literature, Arabic grammar (sÌ£arf, nahw), logic (mantÌ£iq), Qur'anic translation, oratory skills, and Urdu.  After Dar al-Ulum, Ustadh Adam attended the European Institute of Human Sciences in Chateau-Chinon, France where he took courses in tajwiÌ"d (hafs/warsh), tafsiÌ"r, uluÌ"m al-qur'an/al-hadiÌ"th (sciences of Qur'an and HadiÌ"th), aqiÌ"dah, siÌ"rah (the Prophet's biography), tazkiyah (purification of the soul), comparative fiqh, usuÌ"l (principles of jurisprudence), qawaÌ"id fiqhiÌ"yyah (legal maxims), maqaÌ"sid (goals of shariÌ"'ah), nahw (Arabic grammar), sarf (Arabic morphology), balaÌ"ghah, ayaÌ"t/ahaÌ"dith al-ahkaÌ"m (the verses and traditions of legislation), fiqh al- da'wah (understanding da'wah), Islamic history, sects in Islam, comparative religion, sociology, philosophy, psychology, and education.  Ustadh Adam graduated from the institute with a BA in Shariah.  He then joined the Al-Fayad Institute in Cairo, Egypt to further study balaÌ"gah (Arabic rhetoric), 'aqiÌ"dah (Islamic creed), fiqh (Islamic jurisprudence), tafsiÌ"r (Qur'anic exegesis), and tajwiÌ"d (rules of Qur'anic recitation) under various scholars privately in masajid including Azhar Masjid, as well as under other scholars in Madinat al-Nasr from Al-Azhar University and Dar al-UluÌ"m, Cairo University.  After spending time in Egypt, he returned to England and completed an M.Ed in Islamic Education from the University of Gloucester.
While in Europe, Ustadh Adam taught religious and Arabic courses to both youth and adult groups.  Working with the UK-based Oak Tree Initiative, he developed and taught Arabic in-person and online courses.  He developed and taught seminars on the 40 Hadiths from Imam Nawawi's book, tajweed and tafsir.   And in 2013, he served as Imam at Iqra Centre in Leeds where among his Imam duties, he set up the Youth Council, carried our marriage and youth counseling, lead inter-faith activities and represented the community on BBC Radio, iTV and Asian Express.
Upon returning to the US, Ustadh Adam joined Bayyinah Institute in Irving, Texas.  For the past few years at Bayyinah, he has been teaching and overseeing the instruction and development of many Arabic courses and programming including the well-received Dream Program (a 9 month intensive Quranic Arabic course), Access Program, and Bayyinah TV.  Ustadh Adam has extensive teaching and management experience with Bayyinah.  He taught a 3-hour seminar about the Story of Prophet Nuh in over 15 locations in the US and abroad and managed a team of 8 teachers who successfully taught hundreds of students and wrote textbooks on the Quran and Arabic for the Dream program.  Ustadh Adam audited the entire programs, oversaw syllabus and curriculum updates.  He has also learnt the technical skills to edit and make online videos and instituted best practices to disseminate knowledge via technological means.
At MAPS, Ustadh Adam will focus on 3 areas:
1.  MAPS-Youth: he will oversee our youth program and impart in our future leaders a sense of spirituality and excellence in all that they do
2.  MAPS-Education: he will revamp our various courses and classes and take them to the next level of professionalism and quality
3.Assistant Imam: he will work with our respected Imam Joban to serve all the religious needs of our growing community
I have no doubt that Ustadh Adam will strengthen the Faith cornerstone of the MAPS Vision.  As we invest in and accelerate our 4 cornerstones, MAPS aims to realize its Vision and become a model Islamic center serving the comprehensive needs of the American Muslim experience.
Ustadh Adam joining MAPS is a milestone moment for us.  He and his family will be moving to the Redmond area in early November.  We will, Insha-Allah, host time for the community to meet with them.  I ask all of you to join me in welcoming Ustadh Adam and his family to our community.  May Allah, The Beneficent, make this be a blessed move for Ustadh Adam, his family and our community.  May Allah, The All Majestic, bestow His favors upon our community and all of its members.  May Allah, The Guide, guide our community into a wonderful and exciting future.
Ameen
Mahmood Khadeer
MAPS President