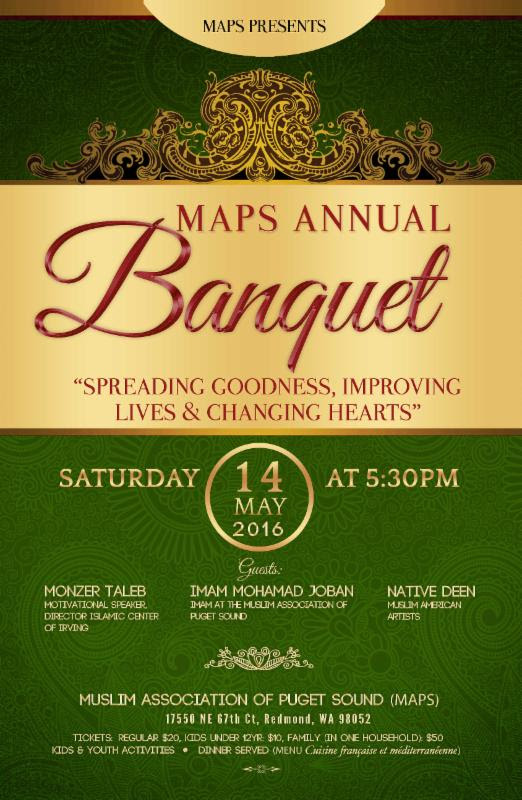 28 Apr

50% Discount on Annual Banquet Tickets during Seerah Conference – One Day Only!!

Assalamu Alaykum Everybody,

Buy Annual Banquet (

May 14th

) tickets at

 50% discount

 during the

 Seerah Conference 

this Saturday

 30th

 in person at MAPS –

One day special only

!!

Do you know that during the past year alone MAPS:
Served the Islamic needs of more than 5000 families?
Financially assisted more than 600 families?
Reached out to 2500 persons through inter-faith programs?
Served 2000 hot meals to the homeless on one day alone?
Collected 27,000 lbs of clothing for Syrian refugees?
Enrolled 800 students in various classes, from Qur'an to Coding?
Adopted 3 highway spots and repaired public trails?
Performed 36 janazah ghusl & prayers (and bore the full costs for 10)?
Received over 20 media coverage?
Following the example of the Prophet Muhammad (pubh), the MAPS community is "Spreading Goodness, Improving Lives & Changing Hearts". Will you join this effort and make a real difference?