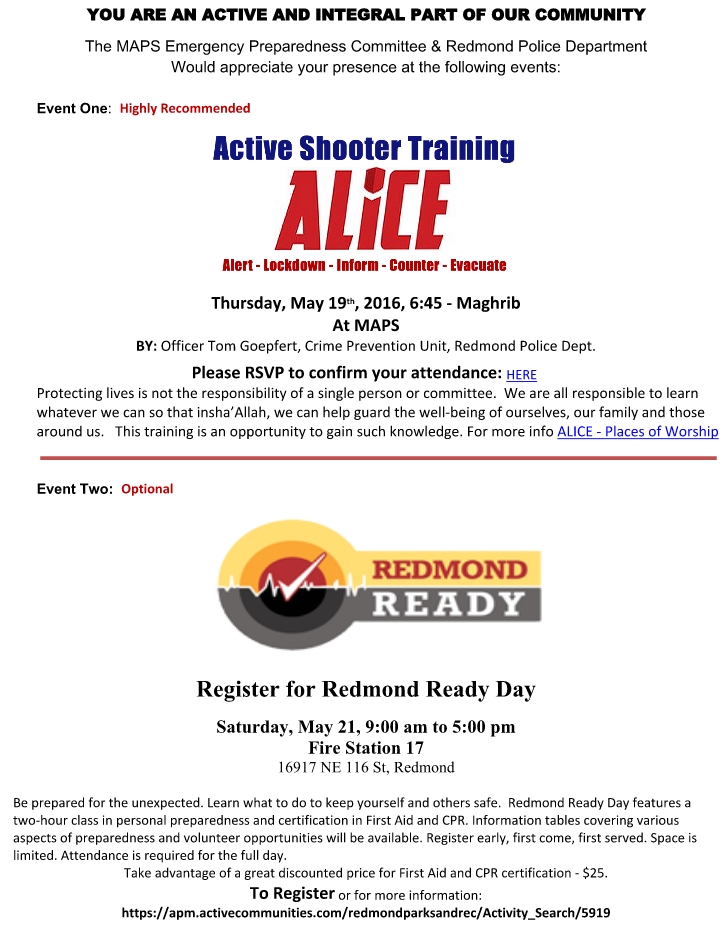 17 Apr

ALICE: Active Shooter Training

YOU ARE AN ACTIVE AND INTEGRAL PART OF OUR COMMUNITY

The MAPS Emergency Preparedness Committee & Redmond Police Department

Would appreciate your presence at:

Thursday, May 19th, 2016, 7:00pm – Maghrib

IN the MAPS Conference Room

BY Officer Tom Goepfert, Crime Prevention Unit, Redmond Police Dept.

Please RSVP to confirm your attendance: 

Protecting lives is not the responsibility of a single person or committee. We are all responsible to learn whatever we can so that insha'Allah, we can help guard the well-being of ourselves, our family and those around us.   This training is an opportunity to gain such knowledge. For more info ALICE – Places of Worship

Thank you for your concern for the safety of your community.