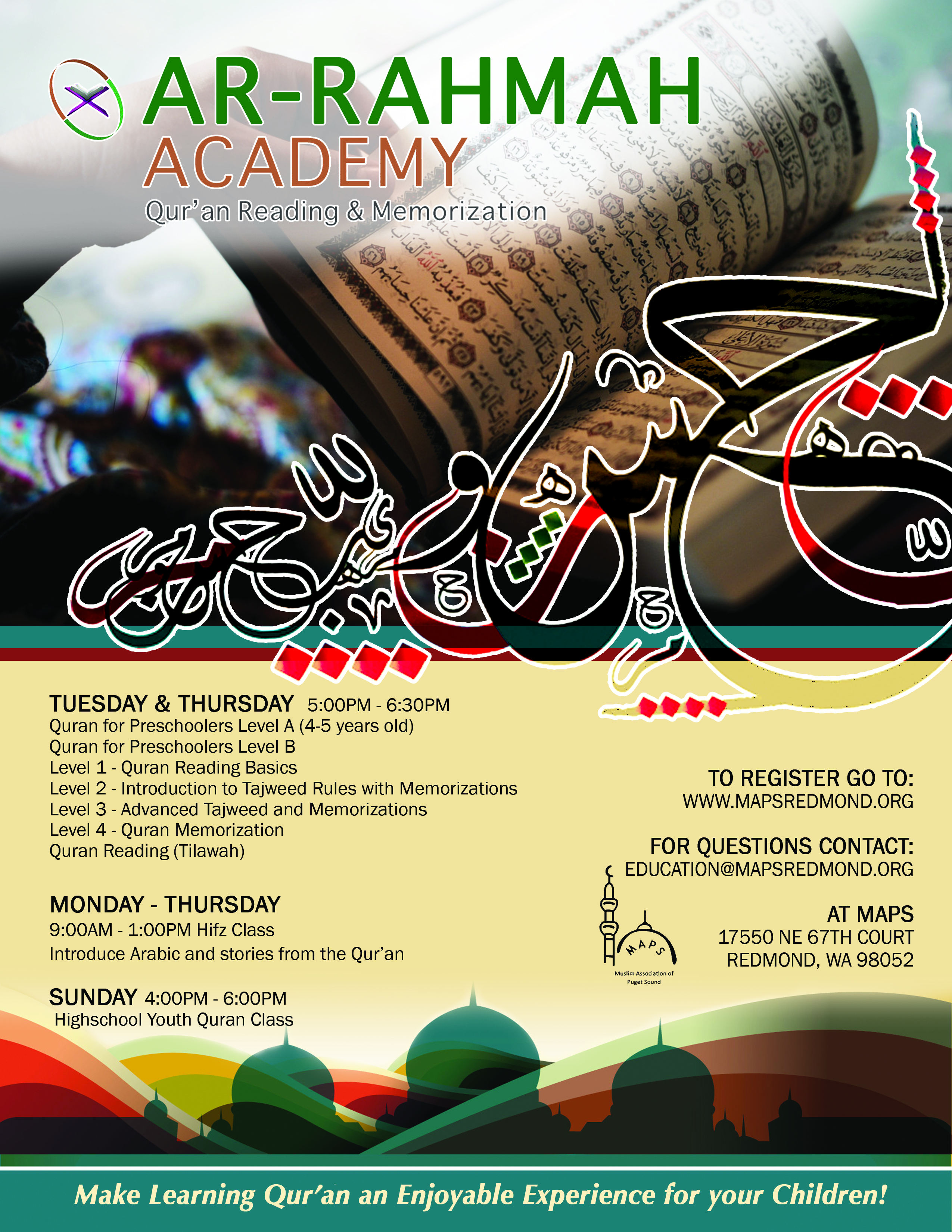 29 Aug

Ar-Rahmah Academy Quran 2017-18 School Year (ages 4 and up)

Assalamu Alaikoum
MAPS Ar-Rahma Academy blessed to announce Quran class for boys and girls age 4 and above. Our class details are on the flyer and our first day class will be on September 11, 2017.

Alhamdulillah our Quran classes will lead by Sh. Hassen. We hope to take our school to the next level of learning with new energy and dedication. In addition to Quran memorization and reading we are planning to add courses below free of cost.
Fiqh of Prayer
Memorizing Short Duaa and Azkar
Story and Hadeeth developing kids Adab (Etiquette)
All classes are $75 per month EXCEPT
Sunday

High school Youth: $50 per month
New Quran Revision class: $100 per month
Hifdh class: $200 per month
Jazakum Allah Khiaran
Ar Rahmah Academy