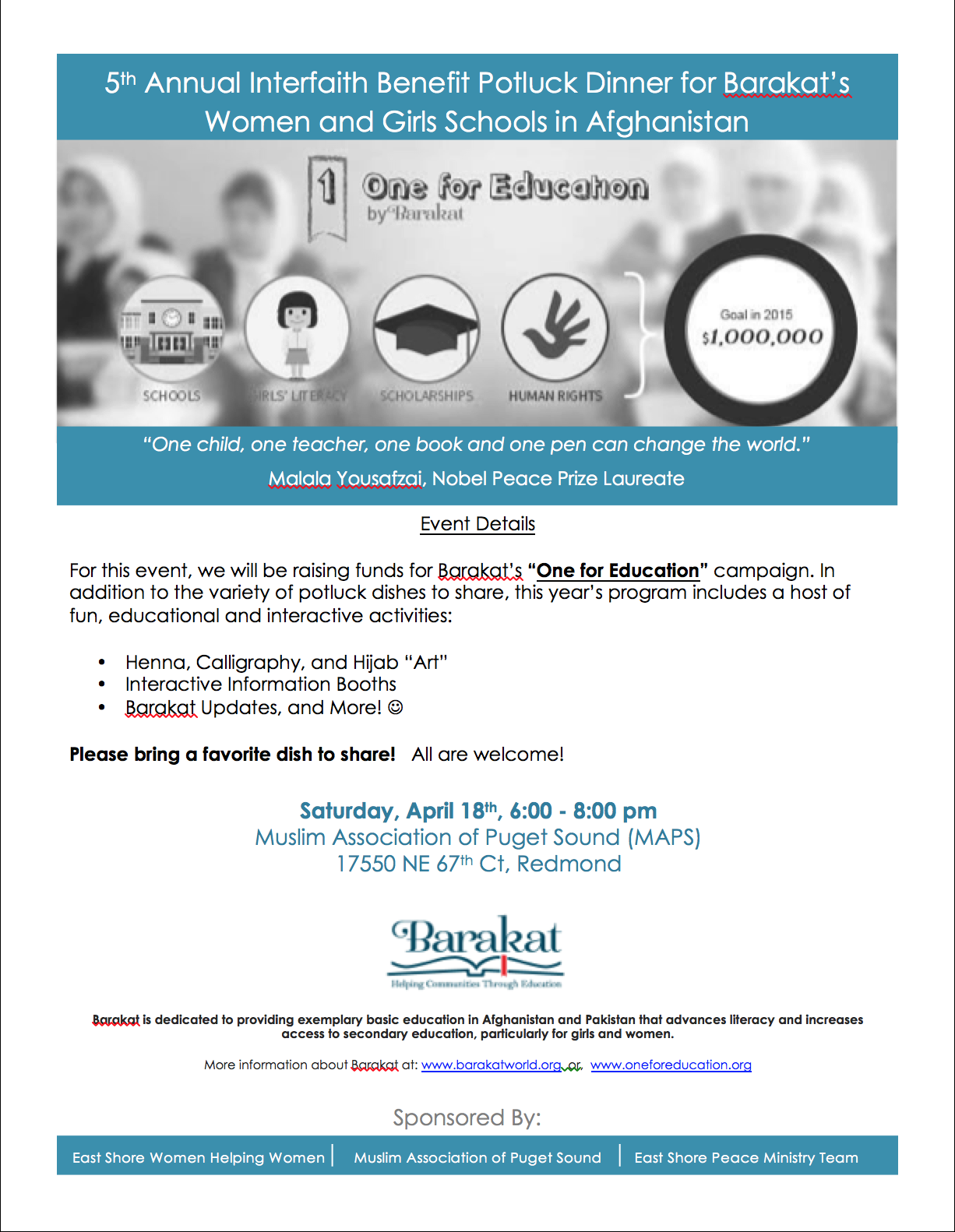 09 Apr

Barakat's Girls Schools Benefit Potluck

5th Annual Interfaith Potluck Dinner for Barakat's Women's and Girl's Schools in Afghanistan

 April 18, 2015 at 6:00 – 8:00 PM at MAPS

Barakat, a non-profit organization that funds women's and girl's education. This is an interfaith effort led by women of MAPS and East Shore Unitarian Chuch.  Our first four events were held at the East Shore Unitarian Church in Bellevue, but this year, insha Allah, the event will be hosted at MAPS. We are really hoping to have more women from the Muslim community participate (this year especially since it will be at MAPS).

If you would like to be a part of this annual interfaith effort to help our sisters in Afghanistan, there are a number of ways to get involved:
Attend the fundraiser on April 18th: It's a potluck too! So even if you can't donate, your presence is very much appreciated (especially from the visitors wanting to meet Muslim women).
Donate: If you can't be part of the planning or attend the event, you can still make a donation (any size is appreciated).
Volunteer: We are still looking for volunteers to help with activities on the day of the event.
If you have any questions or would like to volunteer/participate, please contact Sr. Ahlmahz Negash at
ahlmahz@yahoo.com
.