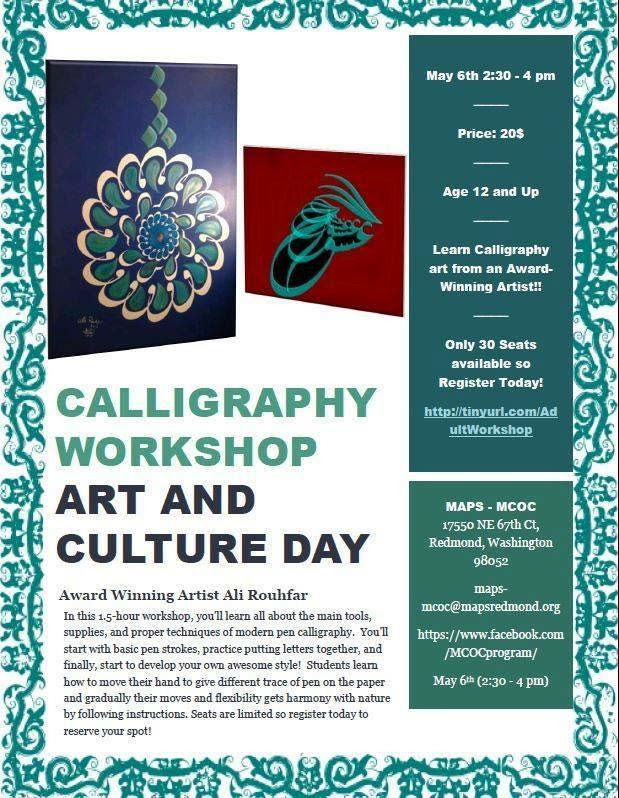 27 Apr

Calligraphy Workshop Art and Culture Day (ages 12 and up)

Assalamu Alaikoum / Peace be up on you

Have you ever seen calligraphy art and asked yourself I want to learn that ? Now is your chance to learn the skills from the Award winning calligrapher Ali Rouhfar! Register for the calligraphy workshop in the Art and Culture day this May 6th here.