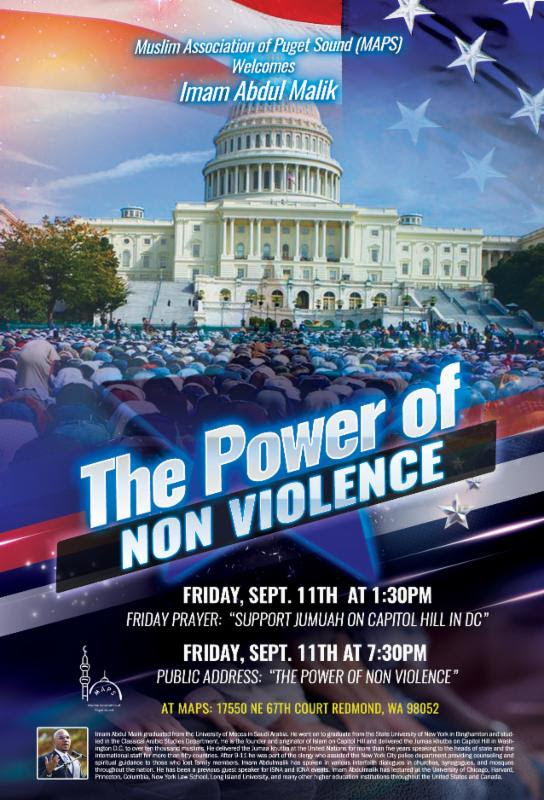 05 Sep

IMAM ABDUL MALIK AT MAPS: POWER OF NON-VIOLENCE

Assalamu Alaykum / Peace be Upon You

The freedom to showcase our diversity at the National Mall in Washington DC is one of the many blessings we enjoy as American citizens. Imam Abdul Malik of Brooklyn, New York has organized a set of events to bring the peaceful message of Islam to Washington DC on October 9th 2015. These events include conducting the Friday service on that day on the lawn of the United States capitol.

Imam Abdul Malik is visiting MAPS a month before these events to bring awareness, explain the importance and gather support for these events. He will host two sessions at MAPS:

Friday 9/11/2015 Jumuah Khutbah

: Imam Malik will give the khutbah (sermon) followed by a fundraiser

Friday 9/11/2015  7:30PM

: Imam Malik will address a public audience on "The Power of Non-Violence"

The 7:30PM speech is intended to a broad public audience. Please invite your friends, neighbors and colleagues to attend.