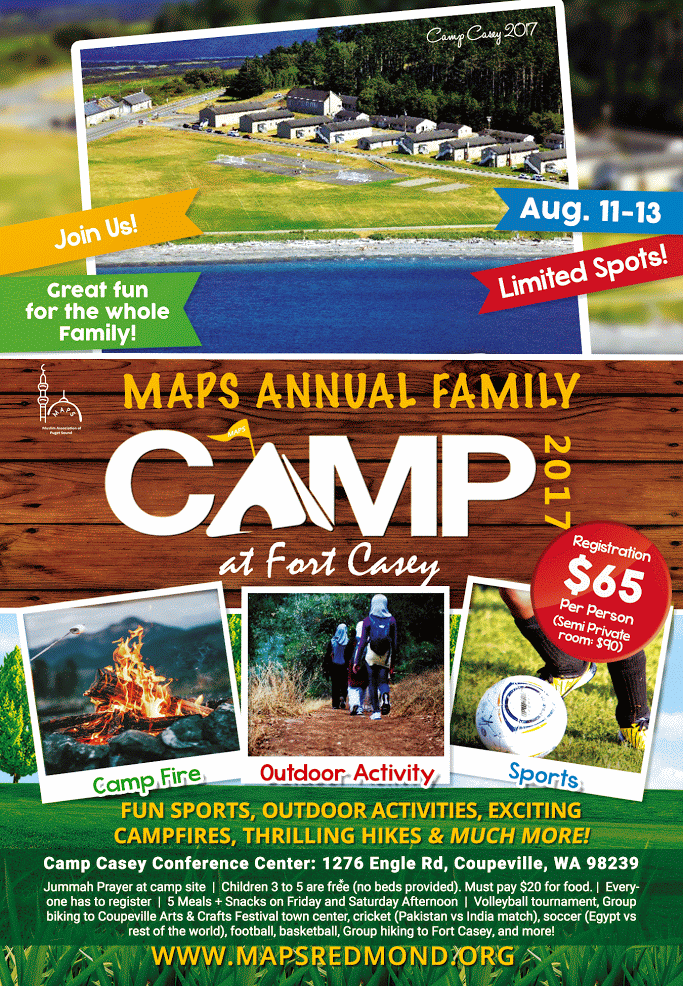 01 Jun

MAPS Annual Family Camp at Camp Casey

MAPS Annual Family Camp at Camp Casey

Aug 11-13

Assalamu Alaikoum / Peace be up on you

Join us for MAPS 3rd Annual family camp at Camp Casey with full fun sports, outdoor activities, exciting campfires, thrilling hides and much more
Jummah Prayer at camp site
Children 3 to 5 are free (no beds provided). Must pay $20 for food.
Everyone has to register
5 Meals + Snacks

on Friday

and

Saturday

afternoon
Volleyball tournament,
Group biking to Coupeville arts and crafts festival town center.
Cricket match Pakistan Vs India
Soccer Egypt Vs Rest of World
Basketball
Group Hiking to Fort Casey and more!
Address: Camp Casey Conference Center: 1276 Engle Rd, Coupeville, WA 98239
Limited spots available. Register at links provided below.