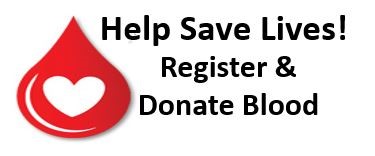 16 Nov

MAPS-MCRC: Blood Drive

Assalamu Alaikum / Peace be up on you

MAPS-MCRC is organizing a Blood Drive in partnership with Bloodworks Northwest on the date below:

When

:

Friday November 24th 10:00am to 4:00pm

Please read the following information carefully before registering to donate blood. In order to be eligible to donate blood you should meet all of the following criteria:
Be at least 18 years of age
Be in good health at the moment having had no illnesses in past 3+ years related to blood.
Not taking any medications like antibiotics or blood thinners other than baby aspirin.
Have had no implants, grafts or tattoo in the past 1 year. This includes dental grafts.
Have not traveled to countries where Malaria is endemics, eg: India, Pakistan, Bangladesh, Sri Lanka, and the far east in past one year and had Malaria in past 3 year.