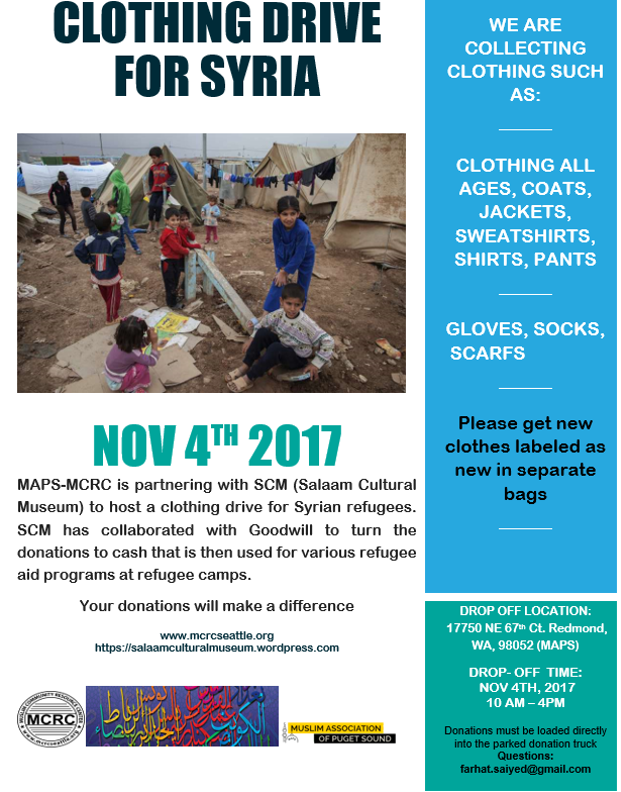 12 Oct

MAPS-MCRC Clothing Drive for Syria

Assalamu Alaikoum / Peace be upon you

MAPS – MCRC partneering with SCM to host a clothing drive to refugee will be Saturday, November 4, 2017 at MAPS.

Time: 10:00am to 4:00pm

Where: Drop off MAPS Parking area on truck only.  Please no clothes inside Masjid before or after the event.