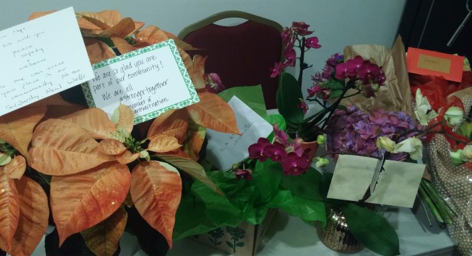 01 Dec

MAPS Sign Restoration Ceremony

MAPS is planning a ceremony to restore the vandalized sign on Friday December 9th following our weekly Friday prayers. We would like to extend a heartfelt invitation for you to come and attend the ceremony. We are placing the new sign on an elevated base and we are inviting various leaders of churches, synagogues, non-faith organizations, government offices, etc. to come and place a hand-print on the wet cement of that base during the ceremony.  We would like to capture in cement the hand-prints of our friends who have supported us.  We want the base of hand-prints to remain a sign of solidarity for posterity.

The agenda of the ceremony on that day is as follows:

12:15 – 1:00PM: Friday Sermon and Prayers by Imam Mohamed Magid from Virginia

01:15 – 1:45PM: Sign restoration ceremony

01:45 – 2:15PM: Social gathering over tea and snacks

Please come and attend the Friday Sermon starting at 12:15PM or feel free to arrive by 1:15PM for the sign restoration ceremony which will be conducted outside on the curb.