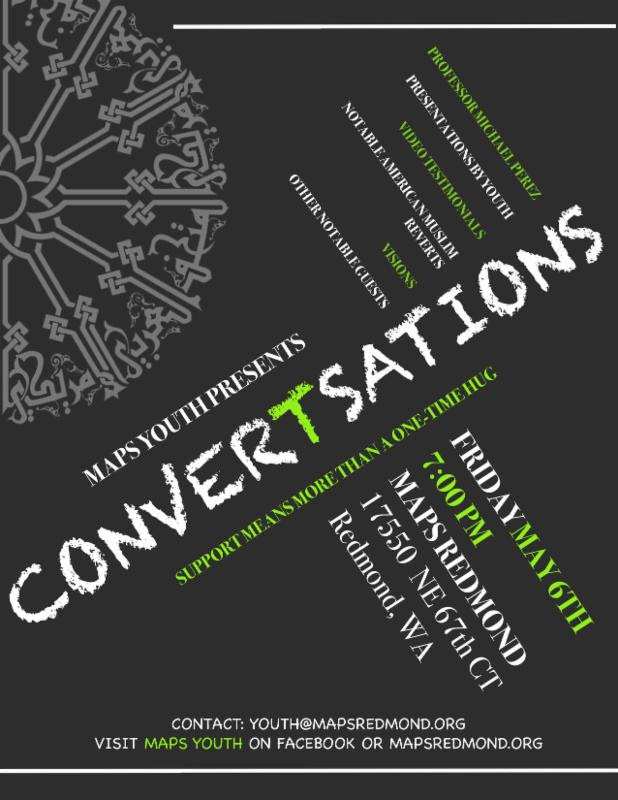 21 Apr

MAPS Youth: Convert-sations

Assalam-u-alaykum peace upon you all,

Please join MAPS Youth as we host "ConverTsations" for the rest of the mosque & community on Friday, May 6th from 7pm-9pm to open the dialogue on convert/revert Muslims experiences within our communities. Come hear from a panel of reverts including Professor Michael Perez of UW, and afterwards take part in the presentations our youth group will be making in of famous American Muslim reverts, strategies of making Muslim communities more inclusive for revert Muslims as well as video testimonials. Please register to attend (or register to volunteer if you are part of the MAPS Youth group)!