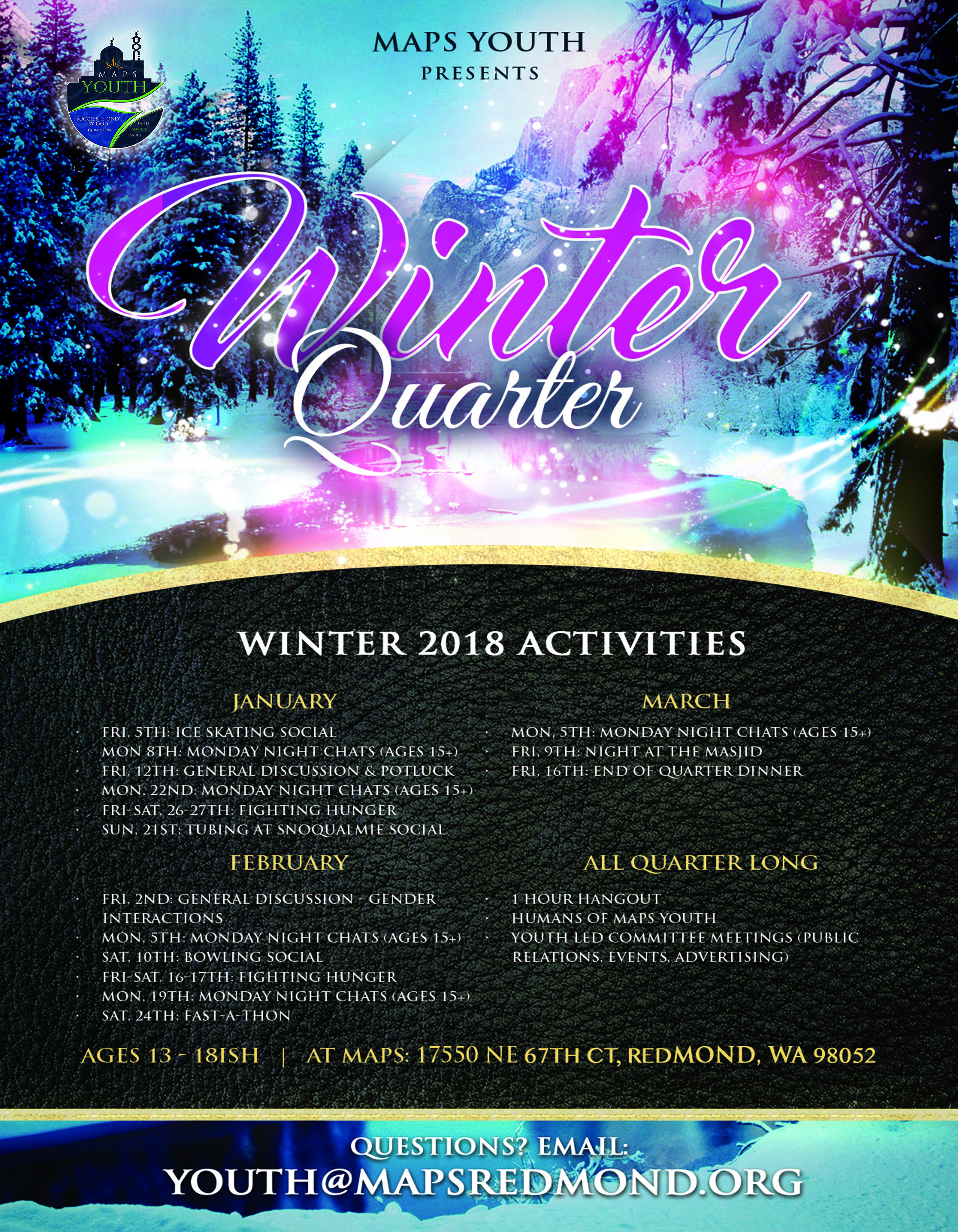 11 Jan

MAPS Youth: Discussion on Prophet Muhammad (saws) & Potluck

ASA MAPS Youth!

REGISTER TONIGHT for our event tomorrow!

– Discussion on Character of Prophet Muhammad (saws)

– Friday, Jan 12th at 7pm in Education Room

– Bring a story to share about Prophet Muhammad that is meaningful to you

– Bring a dish to share (for meat dishes – please ensure the meat is hand slaughtered zabiha) .. there may be prizes for the best dishes..