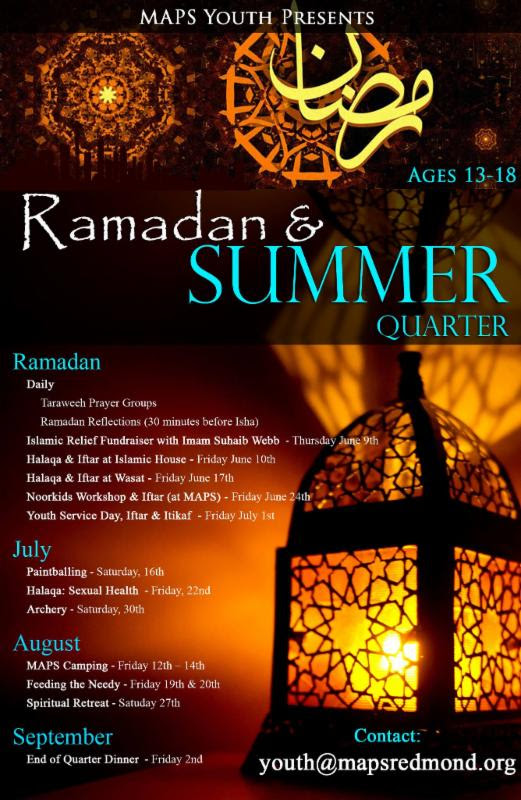 01 Sep

MAPS Youth: End of Quarter Dinner & Project Shelter

Salaam Youth!

We will finish off this quarter with two events this Friday. First, Project Shelter has done an incredible job raising over $900 and so we will be delivering food to the homeless at 6:00pm (which means you will need to be at MAPS at 5:10pm). We will come back and have some halal pizza at MAPS and review the quarter's activates at around 8:00pm. (PS, if the month of dhul hijjah starts on Friday, try to fast, these are the best 10 days of the year and fasting especially on the 9th, on the Day of Arafah will erase the minor sins of last year and the year to come inshAllah)

Please register so we have a good head count of who's coming to the food distribution and then subsequently for the end of the quarter dinner.

PROJECT SHELTER

 

  You all have already done an amazing job raising money and organizing a volunteering event for this! If others want to join, message me ASAP and I will get you connected with the group!