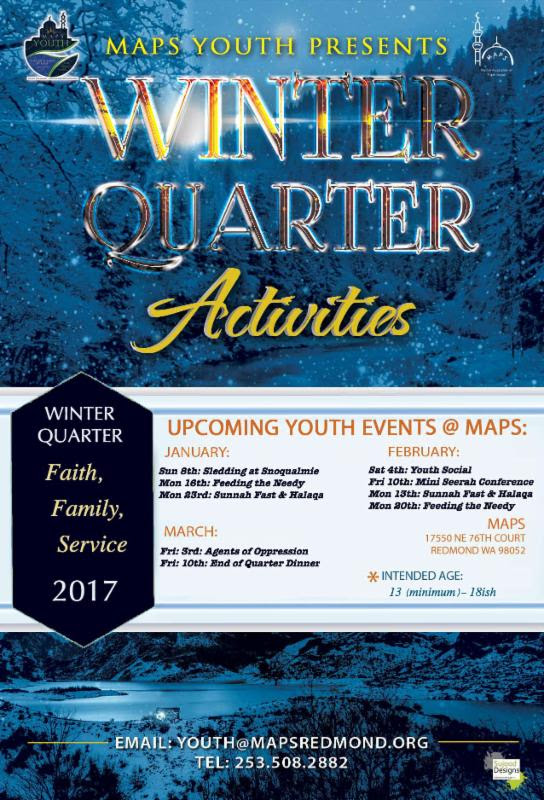 07 Mar

MAPS Youth: End of Quarter Dinner & Review

MAPS Youth!! Another quarter has come and gone aH! I am so proud of all of you for your hard work at the Agents of Oppression Event! I wanted to share one of the reactions of our guest below (a Non-Muslim that you all impressed mA!!). Again I'm very proud at how much you all are growing and maturing; you all are our future leaders, keep making us all proud!

 We end off the quarter with a dinner and review of our activities as well as a brainstorming session for next quarter's activities. We will meet up at MAPS on Friday 3/10 at 7:00pm iA. Food will be served and then we will get to work reviewing the quarter and planning for the next (including our Youth Retreat in the Summer!!)

Please register by Wednesday so I can have an accurate number to cater for.