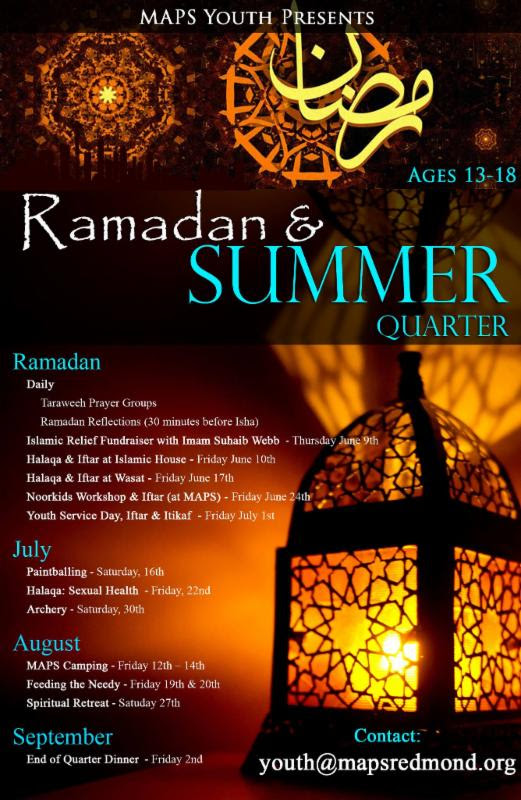 23 Jun

MAPS Youth: Evening with Amin Aaser & Iftar

Assalam-u-alaykum MAPS Youth!

Had a wonderful time with you all at Wasat last Friday!! This Friday we are very lucky to have Amin Aaser coming to visit us! Amin developed the "Noor Kids" program, which are books the young based on Islamic stories! He will come and talk about the how our Muslim heroes, especially the Sahaba helped him deal with challenges early in his life and then we will have a discussion to demystify the myth of the "American" or "Muslim" oxymoron. He also does a lot of spoken words so if YOU ARE INTERSTED in giving a spoken word about your American Muslim identity, make sure to indicate that on the registration sheet!

We will meet Friday at 7:45pm, first part will go till iftar and the second part (discussion and spoken word) will be after we eat iA!