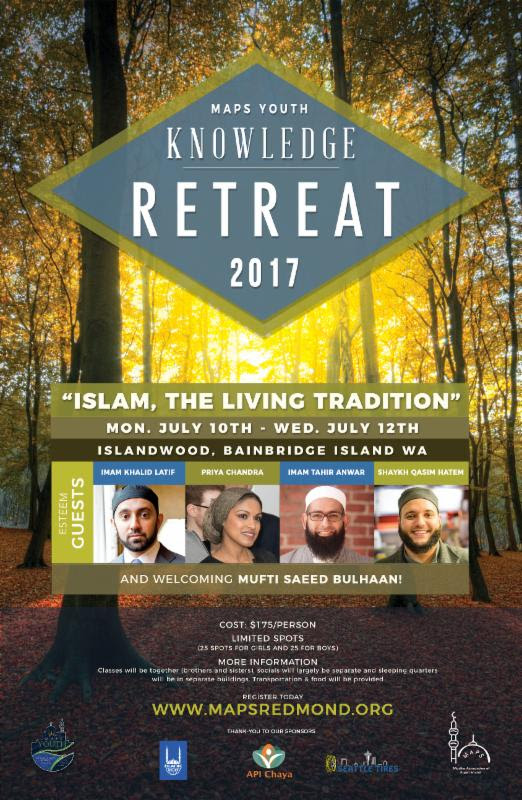 11 May

MAPS Youth: Knowledge Retreat – Donate!

Monday, July 10th – Wednesday, July 12th, 2017


Islandwood – Bainbridge Island (https://islandwood.org/)
SISTERS SPOTS ARE FULL. You may register if you are a sister but you will be placed on waitlist. We only have 5 spots left

for brothers.

Classes will be together (brothers and sisters), socials will largely be separate and sleeping quarters will be in separate buildings.
Transportation  & food will be provided
Cost is $175. MUST get the money into me by ASAP (paypal: youth@mapsredmond.org/ahsnadeem@gmail.com or Venmo: 253.508.2882). If you absolutely need help with finances, message me and we will try to work things out. Finances should not be a barrier but please remember that this retreat is costing quite a bit to put on.
DONATE!!
 (we are still $3,000 short of our goal! Helps us raise funds to cover the costs of our retreat!! Jazakullah khair!)
Please send donate money on the MAPS website (select "MAPS Youth" under programs): https://us.mohid.co/wa/seattle/maps/masjid/online/donation
You may also send money via paypal to: ahsnadeem@gmail.com, or send via venmo: 253.508.2882