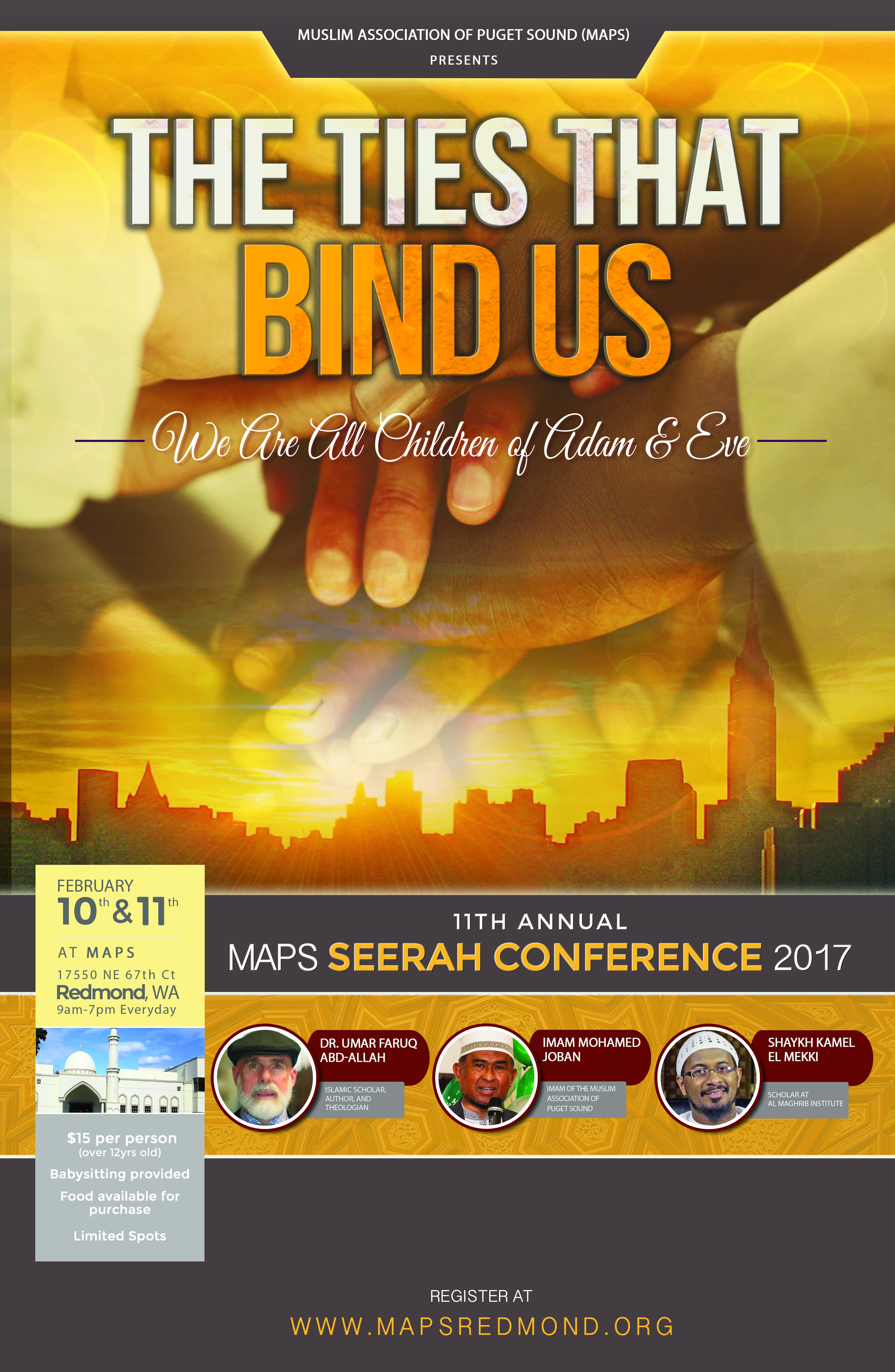 09 Feb

MAPS Youth: Seerah Conference Youth Track

Assalam-u-alaykum,

 I'll be printing out translations of Surah Fatiha for you all so PLEASE REGISTER! There are also some guidelines I will send out for tomorrow

 Tomorrow, we are very fortunate to be joined by Imam Kamal El-Mekki and Dr. Umar Faruq Abd-Allah along with our own esteemed Imam Joban. The youth track will begin specifically at 7:00pm (be in the MPR by 6:45pm) with a discussion on Surah Fatiha by Dr. Umar. As I mentioned before, Dr. Umar is one of the most esteemed scholar in the US and we are very fortunate to host him specifically for the youth track of the Seerah Conference. As I've mentioned before, please offer the highest of courtesy and respect to him, Imam Kamal El-Mekki and Imam Joban when they are speaking. They deserve it. Here is the track for Friday, Feb 10th:

7:00pm – 8:00pm (MPR) – Tafseer (EXPLANATION) of Surah Fatihah (Dr. Umar) –Youth Only

8:00pm – 8:20pm – Isha Prayer

8:30pm – 10:15pm (Main Gym) – The Tie that Binds Us (Imam Joban), First Islamic State of Medina; Life, Liberty & the Pursuit of Happiness (Sh. Mekki), The Covenant of Bene Adam: The Realm of Souls, The Day of Rising, and the World in Between (Dr. Umar)

Cost is $15 (to be done on the MAPS website) but please let me know if you need help with the costs (money should not be an excuse like always). Please invite your friends!! We have a growing group mA but we always want to include more members. Our advertising committee will also be tabling for the youth group to gather more youth members! Be sure to help out if you can!!