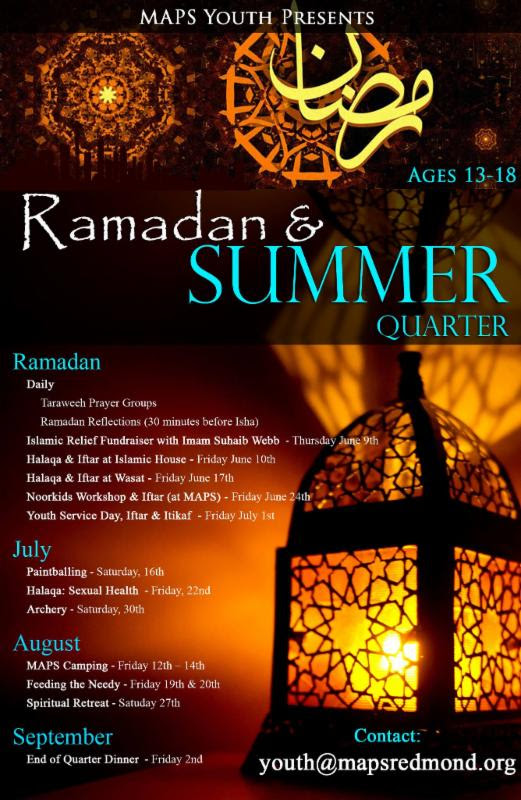 30 Jun

MAPS Youth: Service Iftar & Youth Itikaf & Shahada!

Assalam-u-alaykum MAPS Youth!

Reminder about our Service Iftar and Itikaf this Friday! Please register as soon as possible!
6:00pm

: Meet up at MAPS to prepare sandwiches & dinner sacks (I may ask you all to help bring some supplies as well!),

7:15pm

: Head out to Tent City-4

8:30pm

: Return to MAPS for iftar and the itikaf program. There will be a program for both brothers and sisters iA. Please be sure to register soon so I can organize the rides for the sandwich delivery:
ALSO! For the youth that attended our Ramadan intensive last quarter, you'll remember we had a young man by the name of LaKeith come by. He was interested in Islam at that time and I just received a call from him that he wanted to take his Shahada and now aH he is a Muslim! He will also be at the mosque TONIGHT to take his shahada in front of the entire community so be sure to congratulate him! I have been posting a lot of YOUR essays from last quarter on the relevance of Islam on facebook and he has been reading them so iA you all got part of the baraka of his shahada.
See you all next Friday iA!