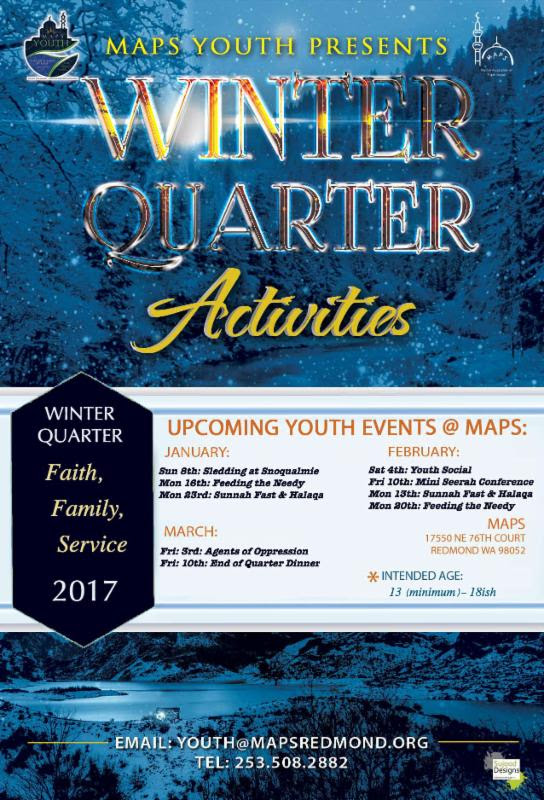 05 Jan

MAPS Youth: Sledding at Snoqualmie Pass

Assalam-u-alaykum,

 We will be kicking off the new quarter with trip to Snoqualmie Pass on

Sunday, Jan 8th

inshAllah! PLEASE REGISTER and PAY ASAP, the previous session (2) has been all booked up. Those who registered for session 2 will be moved to session 1. We will be hitting up Snoqualmie pass and the cost is

$22 each 

(to be paid at their website, the link to which is provided in the registration instructions). You will need to select

Session 1 (

9:00am – 11:00am

)

, do so quickly so that all of you can sled in the same session. The cost includes a tube for your sledding needs. If

you need help with the costs,

please message me ASAP! Please be at MAPS at

7am

SHARP! Do NOT be late! Further instructions will be given to those who register. Please register BY

THURSDAY

!