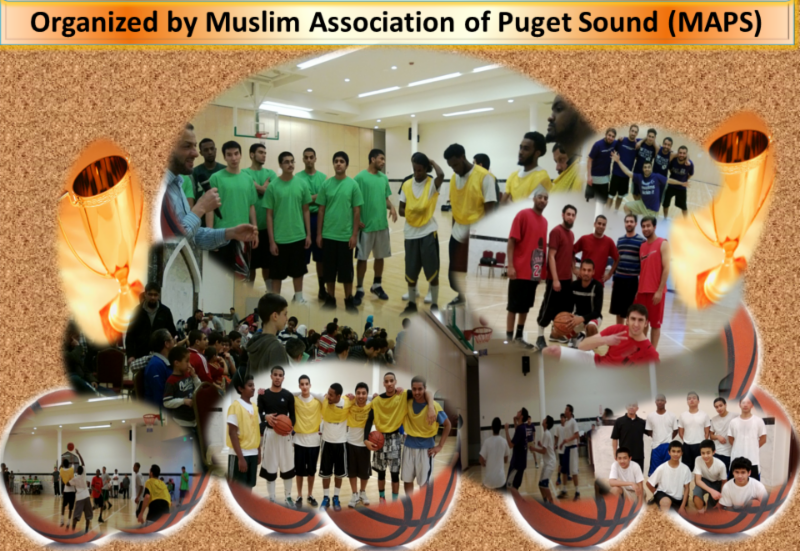 09 Mar

5th Annual Inter-City Youth Basketball Tournament 2017

Assalamu Alaikoum

MAPS is pleased to bring to the greater Seattle area the 5th Inter-City Youth Basketball Tournament! This athletic event encourages our youth from surrounding cities to come together, make new friends and enjoy some brotherly competition. All youths are welcome including our neighbors and interfaith friends.

This year, we will be having two categories: U15 for ages 13 to 15 and ages 16 above. Registration is now open until March 13, 2017. Games will be played every Friday 5pm to 10pm.

Strict rules will be observed: absolutely no rough play & no foul language! Winning team, from each category will get prize Fire HD Tab and trophy.
U15 MAPS March Madness 2017 Schedule
16+ MAPS March Madness 2017 Schedule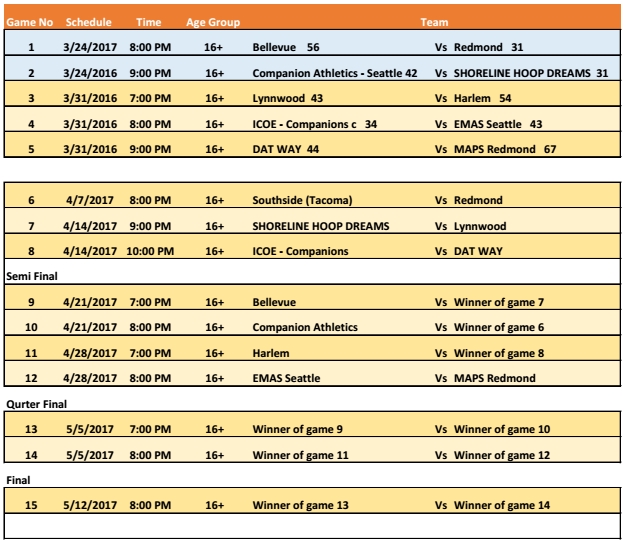 Player" Code of Conduct
–      You can't play with two teams. You can play only with team you registered
–      Arrive 15 minutes before game schedule. Be on time, 5 minutes late will forfeit your team
–      Be a good sport (win or lose);Be honest, fair and always show good sportsmanship to all coaches, players, officials, parents and fans by demonstrating good sportsmanship at every game and practice.
–      Put personal goals aside for the betterment of the team.
–      Show courtesy and respect to teammates, opponents and coaches.
–      Don't engage in unsportsmanlike conduct.
–      Don't engage in rude behavior.
–      Treat everyone, including coaches, parents, players and officials, with respect, regardless of race, creed, color, nationality.