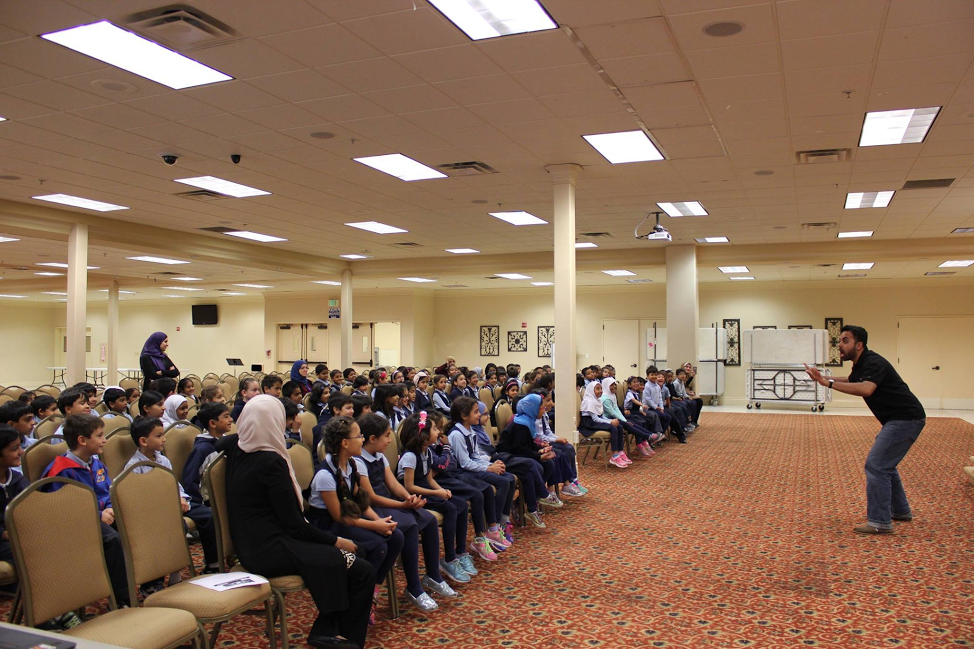 23 Jun

Noor Kids Children's Program

Title: "My Story: From Chewing Gum to Children's Books"

By Amin Aaser, Founder of Noor Kids

Children 4-10

Put on your seat belt, Amin is taking 

children for a ride

. Through imaginative and engaging storytelling, Amin takes children back in time to 1995, when he was just seven years old. He shares 

how a mistake

 he made turned into the greatest lesson of his life: a love for reading.

After telling this story, Amin introduces the children's book series that he writes, 

Noor Kids

, and reads one of his favorite stories from the book, "The Power of Prayers," which is 

projected onto a screen

. In this story, Amin shares the difference between the Creator and the created. In doing so, he shares how, while he is the author of Noor Kids, Allah (SWT) is the author of the universe.
Amin Aaser founded Noor Kids, a Harvard-backed education technology firm. Noor Kids has published one of America's fastest-growing Islamic children's book series with titles in over 25,000 homes across 25 countries. Under Amin's leadership, the organization has published eight award-winning children's titles.