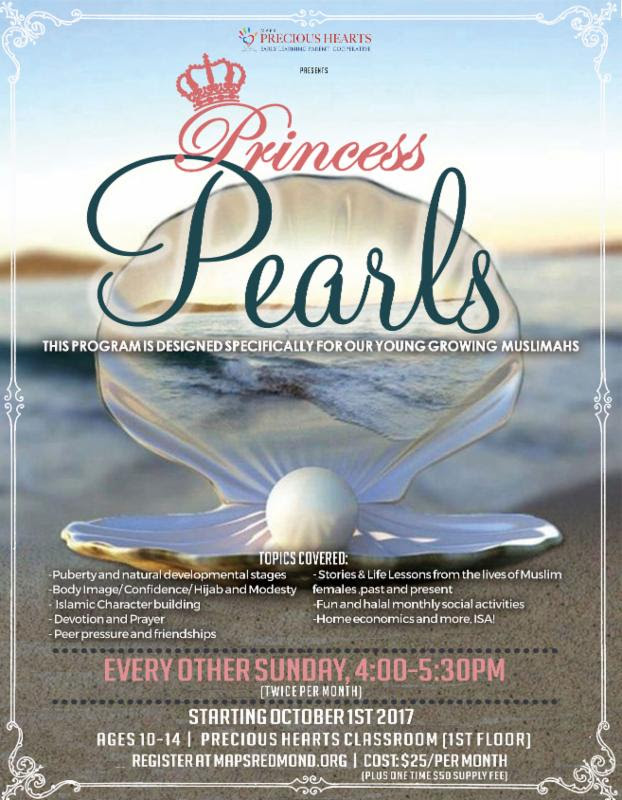 14 Sep

Precious Hearts Princess Pearls (girls age 10-14)

Assalamu Alaikum / Peace be up on you

The MAPS Precious Hearts Program is  blessed to announce our latest program called, "Princess Pearls". This program is designed specifically for young growing girls ages 10-14. 
Puberty & Natural development stages
Body Image/Confidence/Hijab and Modesty
Islamic Character building
Devotions and Prayer
Peer pressure and friendships

Stories & Life lessons from the lives of Muslim females, past & present 

Fun & Halal monthly social activities and outings!

Home economics and more. ISA!
The program will run every other Sunday (twice per month ) from

4:00pm to 5:30 pm

starting in October, ISA!
We look forward to seeing many returning students that began in our mom and tot programs and are  now blossoming into young princesses,MSA.
This program is open to all girls, ISA.
Registration is now closed!