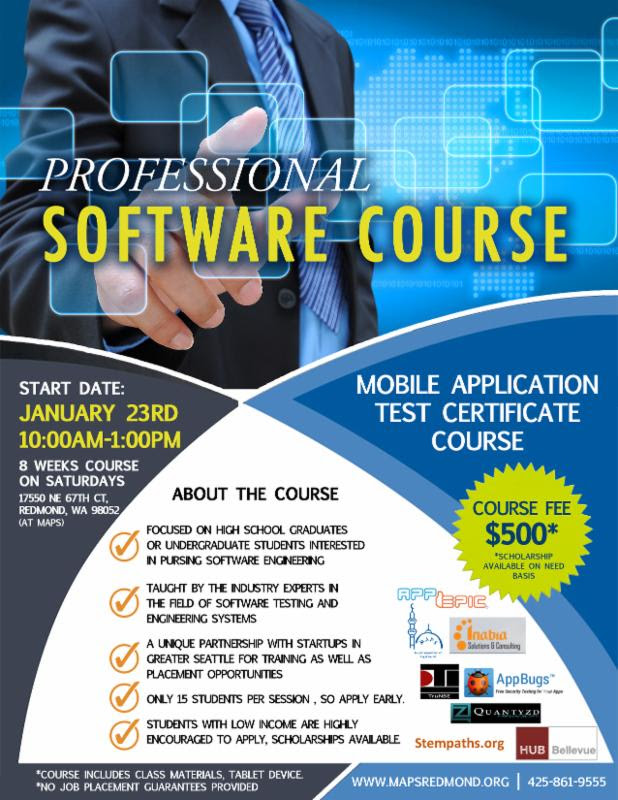 01 Jan

Professional Software Course
Professional Software Course @ MAPS
MAPS partners with local startups to bring a unique "Mobile Application Test Certificate" course

for

continuing

education, ideally suited for high school graduates who are seeking opportunities in software or mobile application testing

.
January 23, 2016 – March 12, 2016
Class offered every Saturday
Time: 10:00am – 1:00pm
Course fee: $500.00*
$100 deposit required to register
*Scholarship available
About the instructors:
Bruce Benton: a veteran of 15+ years at Microsoft where he led numerous test organizations and taught several testing courses. Currently Bruce runs a startup focused on scheduling and estimation.
Syed Hamid: Founder and CEO of Quantyzd, a "testing as  a service" startup focused on mobile testing. Prior to founding Quantyzd, Syed spent 18 years at Microsoft in various senior level engineering roles.