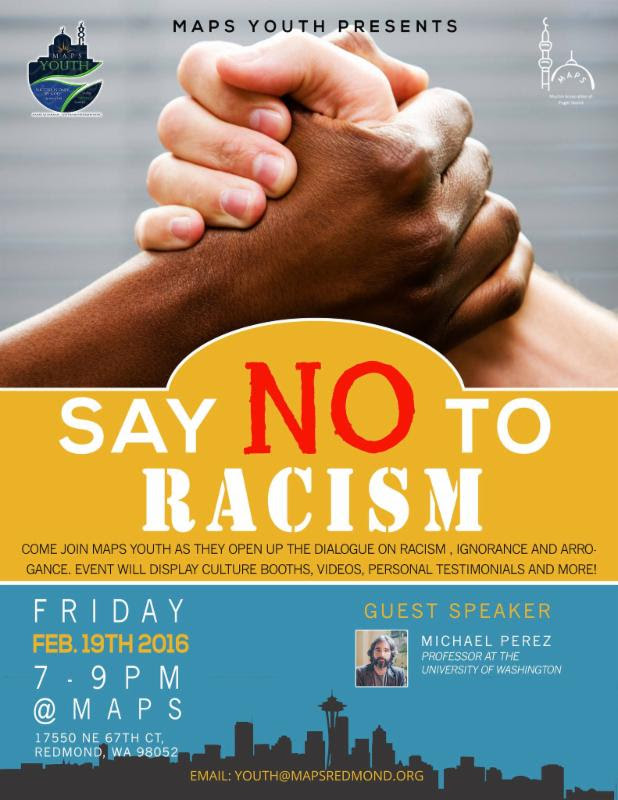 18 Feb

Say "No" to Racism at MAPS
MAPS Youth: Say "No" to Racism
AssalamuAlaykum,
As part of our events during this year's Black History month, MAPS Youth has put together a night when we will look at the evils of racism. This program is Friday, February 19th at 7:00PM at MAPS, intended for all ages, free and open to the public.
The agenda includes:
A discussion led by Michael Vicente Perez, Professor at the University of Washington Department of Anthropology
A performance by renowned poet, Amir Sulaiman (see https://www.youtube.com/watch?v=dKjyfOIvlF0)
Spoken work performance by Najma Aden
Projects and displays on racism by several Youth groups
Details here: https://www.facebook.com/events/191593964529557/
Please make it a priority to attend with the whole family, neighbors and friends.
Jazak-um-ullah khairan / Thank You
MAPS Manager