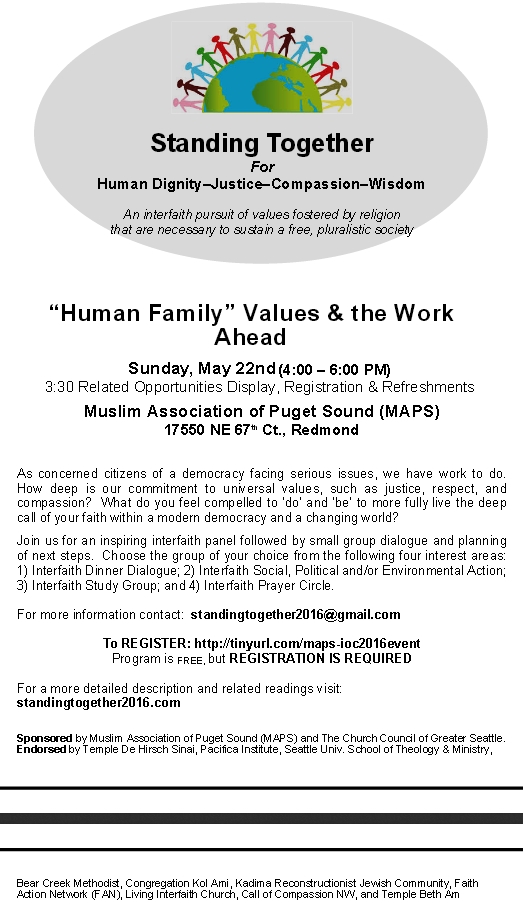 07 Jan

Standing Together For Human Dignity-Justice-Compassion-Wisdom
Standing Together For Human Dignity-Justice-Compassion-Wisdom
 An interfaith pursuit of values fostered by religion that are necessary to sustain a free, pluralistic society
Assalamu Alikoum / Peace be upon you,
If you plan to attend, please support this effort by serving as a greeter/small group facilitator/Ambassador of Peace.  An Ambassador of Peace is a participant who seeks to provide a peaceful presence in the room and in conversations.  It is an opportunity to "be the peace you wish to see in the world" (MLK, Jr) and to also counter negative stereotypes of Muslims. Let us know if you would like to help!
The program is free, but registration is required at the link below.  If you have questions, or if you would like to serve as an Ambassador of Peace, please contact us at standingtogether2016@gmail.com.
Thank you!  Hope to see you there!
Sanaa Joy Carey