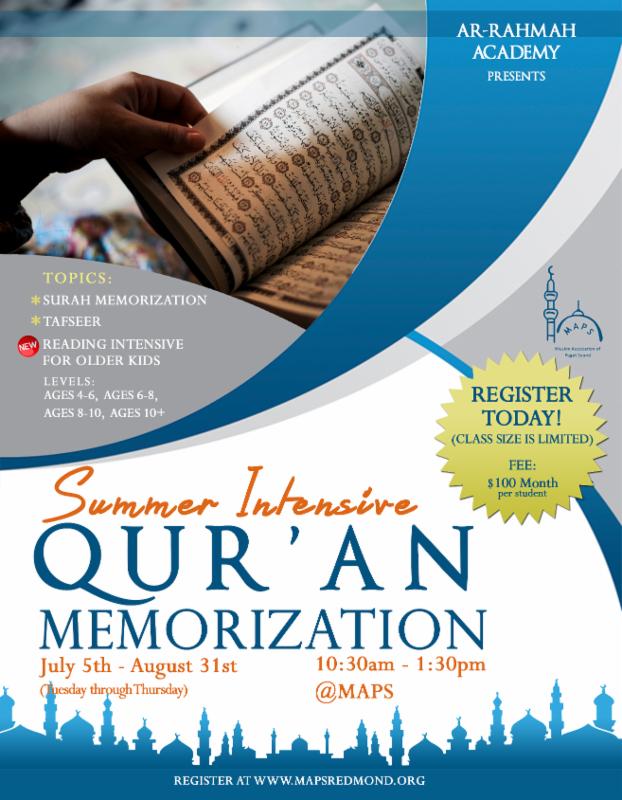 01 Jun

Summer Qur'an Memorization & Reading (ages 4-10+)

Assalamu Alaikoum / Peace up on you

MAPS Ar-Rahmah academy presents two months summer Qur'an intensive memorization and reading for different ages. The class will run 10:30am to 1:30pm three days a week: Tuesday, Wednesday & Thursday. To register for the class, click at link below.