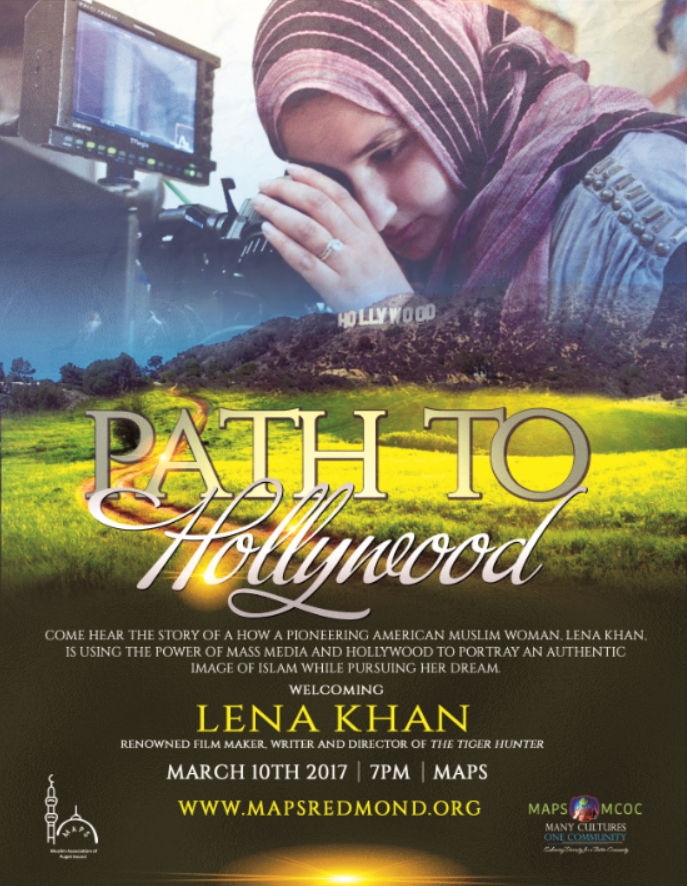 02 Mar

The Road to Hollywood: An evening with Lena Khan

AssalamuAlaykum / Peace be upon you

We are excited to host Lena Khan, a pioneering American Muslim woman and a dynamic speaker at MAPS on March 10th 7:00pm to share her journey to film making in Hollywood, and hear how she is using the power of mass media to break stereotypes and portray an authentic image of Muslims.   Lena Khan gained prominence through her video called "A Land called Paradise" which she produced to combat Islamophobia after 9/11.  Please join us on March 10th at 7:00pm in the MPR!  This is a great opportunity for our youth to learn how to pursue careers in mass media communications!