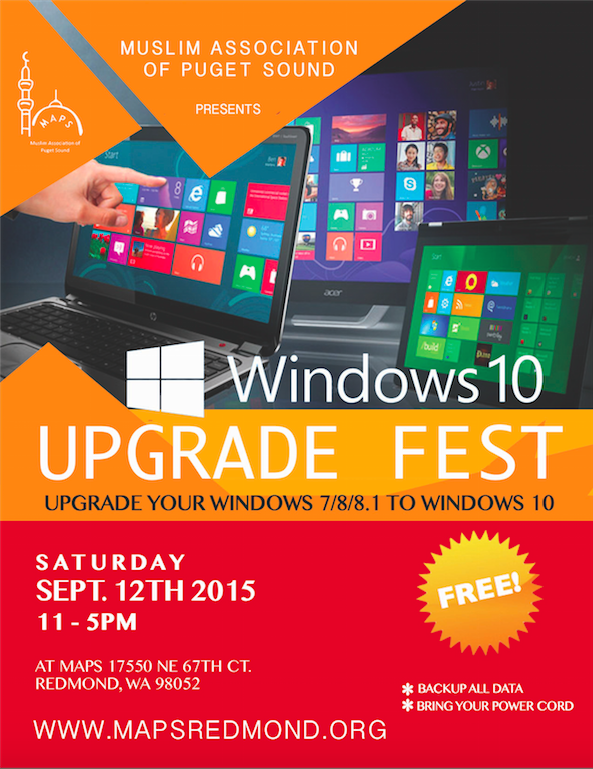 27 Aug

UPGRADE FEST @ MAPS! Upgrade your Computers to Windows 10!

Assalamu Alaykum,

Are you using Windows 10 yet? MAPS will be hosting a free and public event on Saturday, September 12th from 11:00AM to 5:00PM in the MPR room where a team of engineers can assist you in upgrading your computer to Windows 10.

Please note the following:

 Your computer needs to:
Be currently running genuine and activated Windows 7, 8 or 8.1 Home or Professional editions
Have all existing software updates applied
Have the following minimum hardware requirements:

1GHz or faster processor
1GB RAM (32-bit) or 2GB RAM (64-bit)
16GB available hard disk space (32-bit) or 20GB (64-bit)
Know your admin account credentials
Back up your critical data
Bring your power cord
Bring any driver software or other DVD/CDs for installed peripherals
Disclaimer: MAPS is not responsible for any data loss or damage to any equipment including the computer hardware that may result due to conducting or attempting this upgrade.