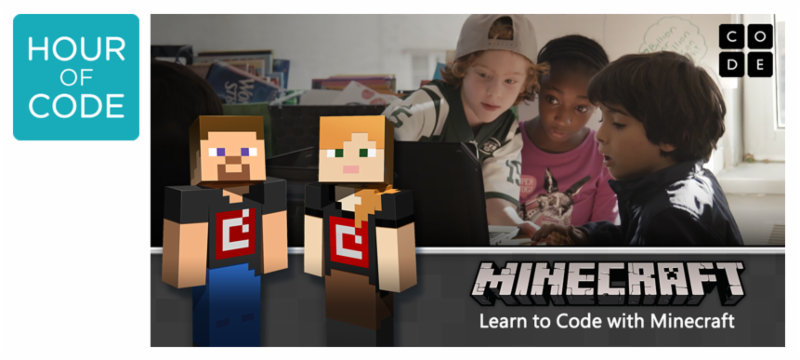 07 Dec

An Hour of Fun, Learning and Coding

Assalamu Alaikoum

MAPS is calling out to all the young-at-heart people in our community from age 6 to 106 to come join us for an hour of fun, learning and coding

This week December 5-11 marks the Computer Science Education Week  in the world. In recognition of the importance of Computer Science in our modern life, MAPS will partner with Microsoft and Code.org and will join thousands of communities around the world to host an Hour of Code™ event this Sunday at 4:00 pm.

The 'Hour of Code™' is a nationwide initiative by Computer Science Education Week and Code.org to introduce millions of students to one hour of computer science and computer programming.

Why code? In a society continually transformed by technology, the problem-solving and critical-thinking skills gained through computer science education provide the essential tools needed to innovate, pursue in-demand jobs, and understand the world. All young people should have the opportunity to learn the skills needed to fulfill their passions.We know that whatever field our children choose to go into as adults, their ability to succeed will increasingly depend on understanding how technology works. But only a tiny fraction of our kids are learning how technology works. Fewer than half of all schools teach computer science.

Where: MAPS MPR 

When: Sunday December 11 @ 4:00 – 6:00 pm

What to bring: A happy 6 to 106 year old person and a laptop or tablet

Register: No need to register anywhere, just come join.

It would be even a lot more fun for young children if parents can join them to have fun together.