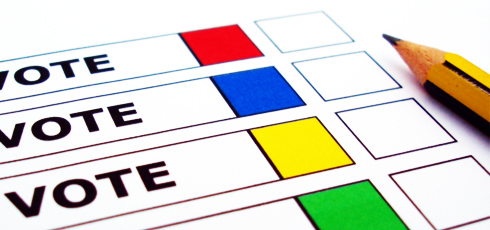 05 Oct

MAPS Election 2016 – Friday 10/28

Assalamu Alaikum

Insah Allah this Friday October 28th is the MAPS Election Day. You will be electing 3 members to the Board of Directors and also deciding on the two ByLaws amendment proposals. Below is the agenda for Friday
Polling (@MAPS) – starts @6:00PM (immediately after Maghreeb Salat) till Isha

Counting and results – After Isha

Election of MAPS President – after BoD results
Candidates for the Board of Directors
Br. Mahmood Khadeer
Br. Nasir Vakil
Click
here
to view bio details of each of the candidate.
Amendment 1:
MAPS shall have an endowment fund. The Fund shall be called the MAPS Endowment Fund. MAPS Endowment fund shall be administered by MAPS Board of directors using MAPS Endowment operating guidelines. MAPS Endowment Fund guidelines shall be approved and amended by at least two-third (2/3rd) of MAPS Board of directors and MAPS board of Trustees in a joint meeting.
Amendment 2:
 By-Laws Original Text:   Article 7, section 4, board of directors:
* Women can hold any of the positions with the exception of President, Vice President and Religious Affairs secretary.
 "Women can hold any of the positions" 
View detail explanations & supporting statements here
Abdulrabb, Khizer and Tarek
Election Committee MAPS