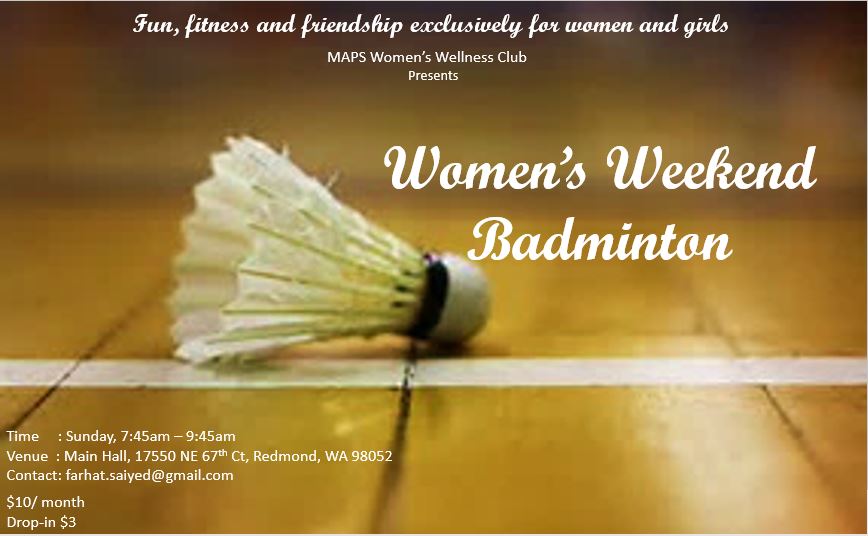 26 Oct

Women's Weekend Badminton

MAPS – Women Wellness Club presents sisters-only badminton every Sunday 7:45am – 9:45am at MAPS main hall. This is the place for fun, fitness and friendship exclusively for women and girls.

Whether you want to play for fun, season your game or want to make new friends this is for you.